Unedited Squishface Before & Afters
Wrinkle Paste is a wrinkle cleaner and tear stain cream for dogs created without water or alcohol and with a limited, only essential ingredient list. Clean between squishy face wrinkles and tails pockets, remove tear stains, and help soothe itchiness with one powerful cream!

"I wish I would have found this 8 years ago when my Bulldog first came home. This is the only stuff he can tolerate. Anything else is too strong scented and he runs. This quickly cleared up his raw skin and he looks great! I have been searching for products like these for years. I highly recommend." - Kelly B.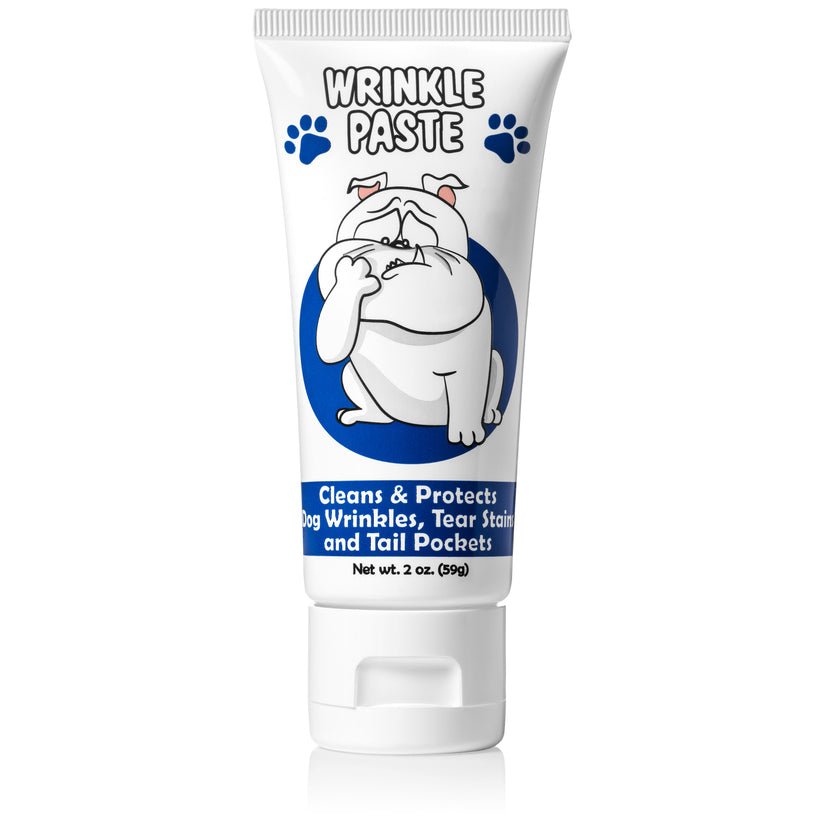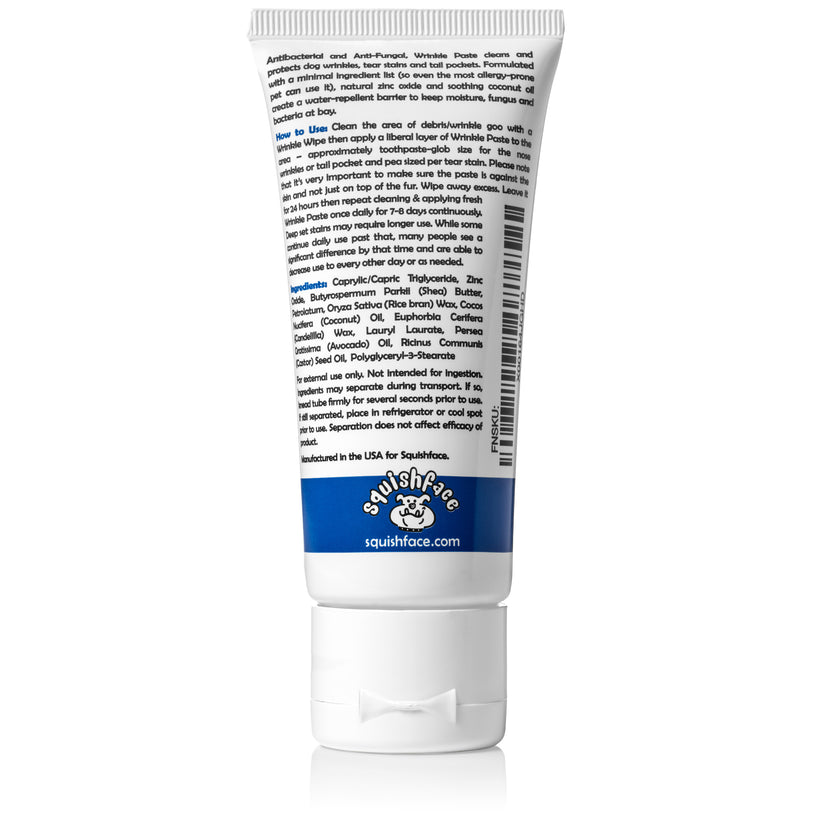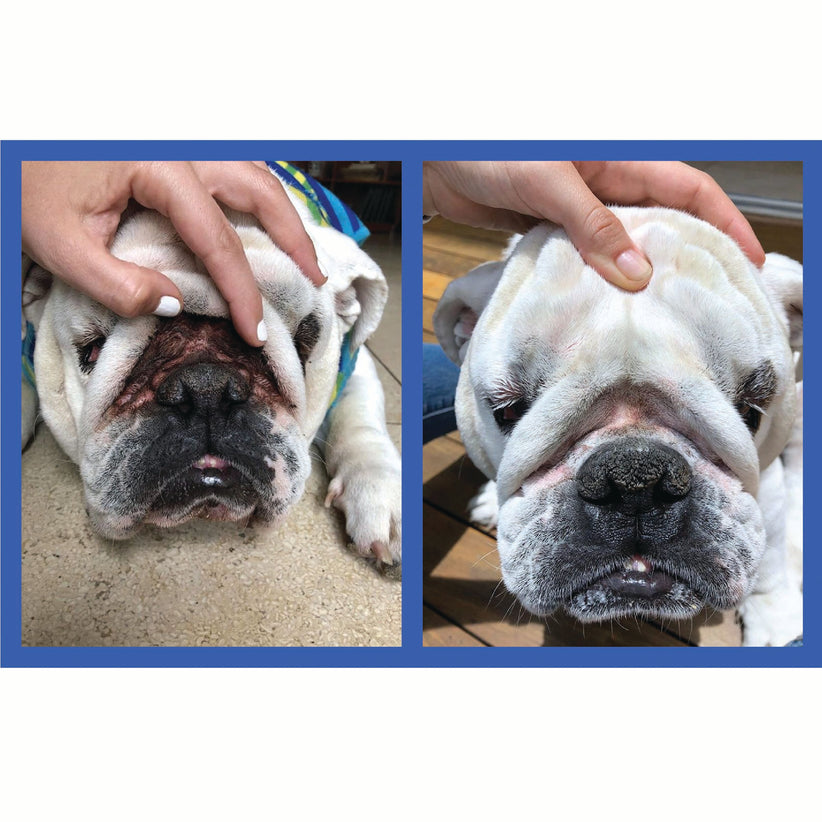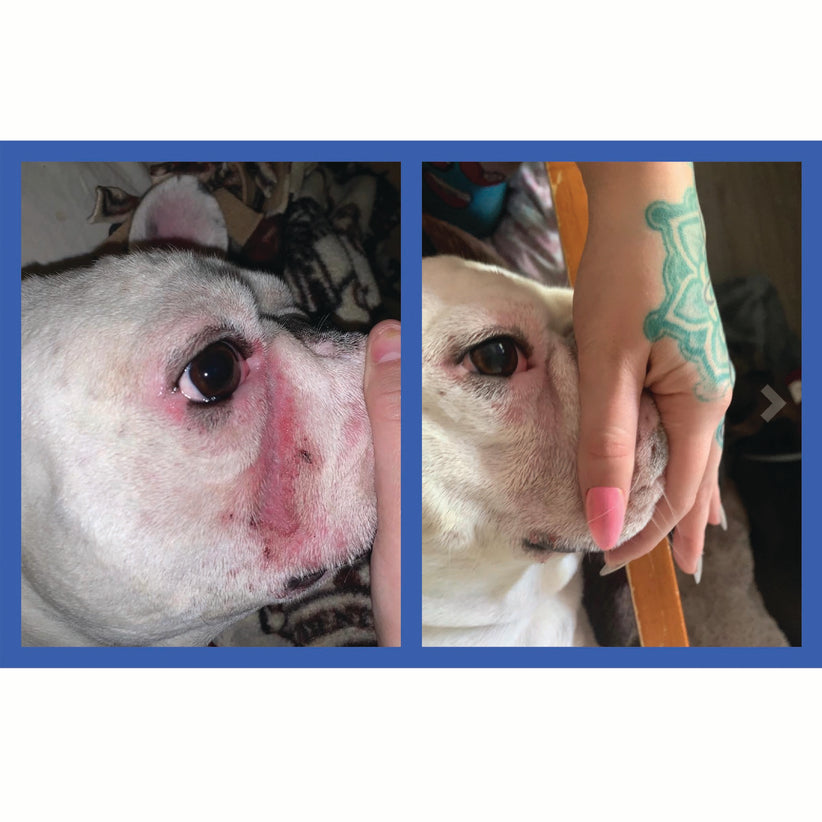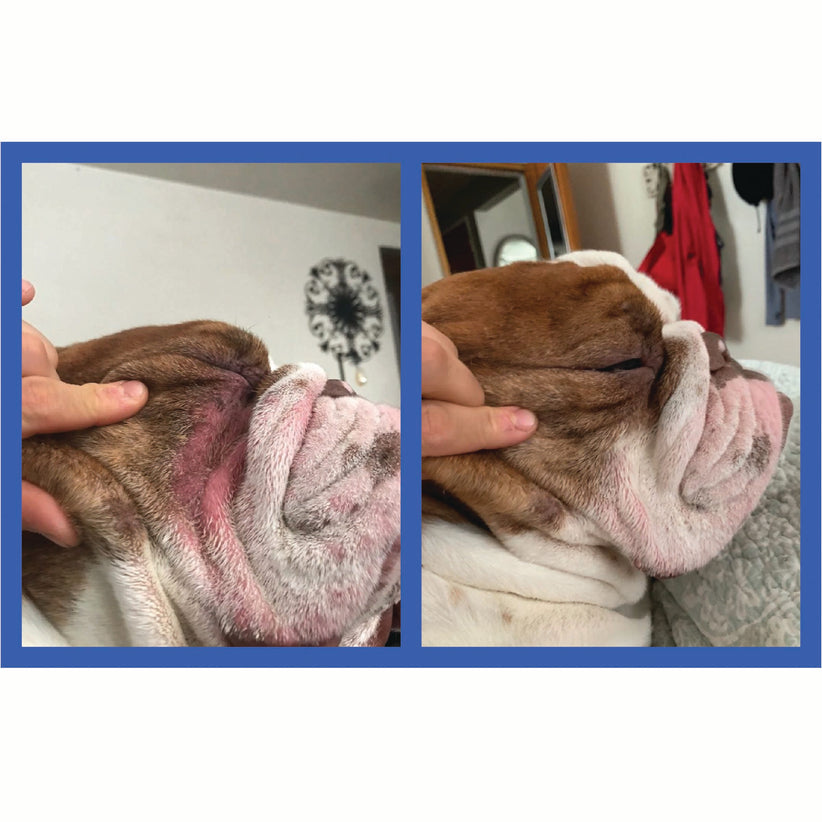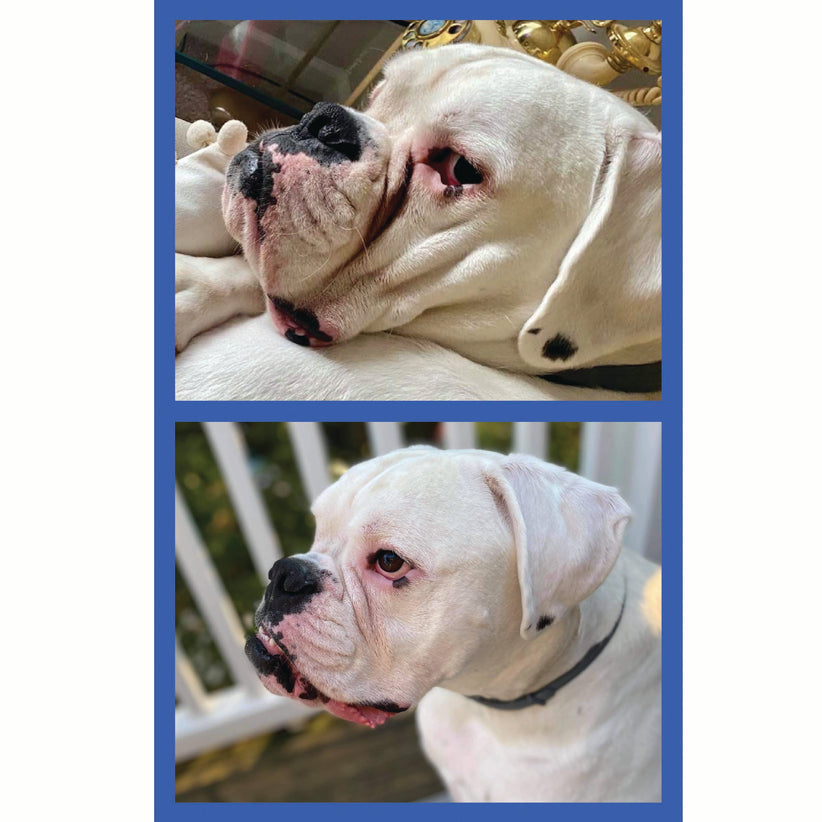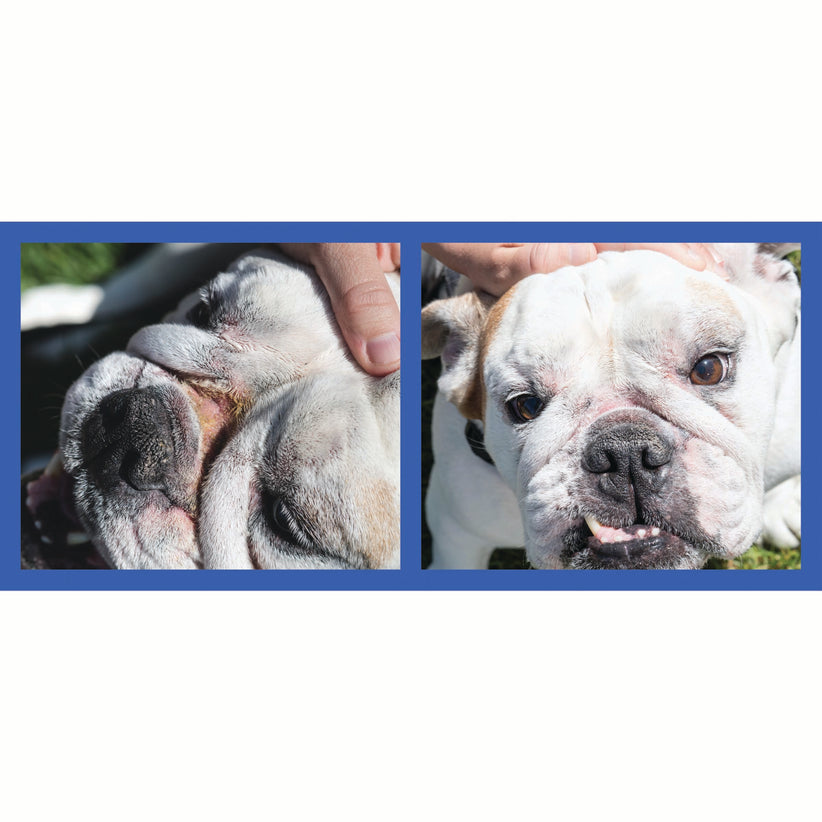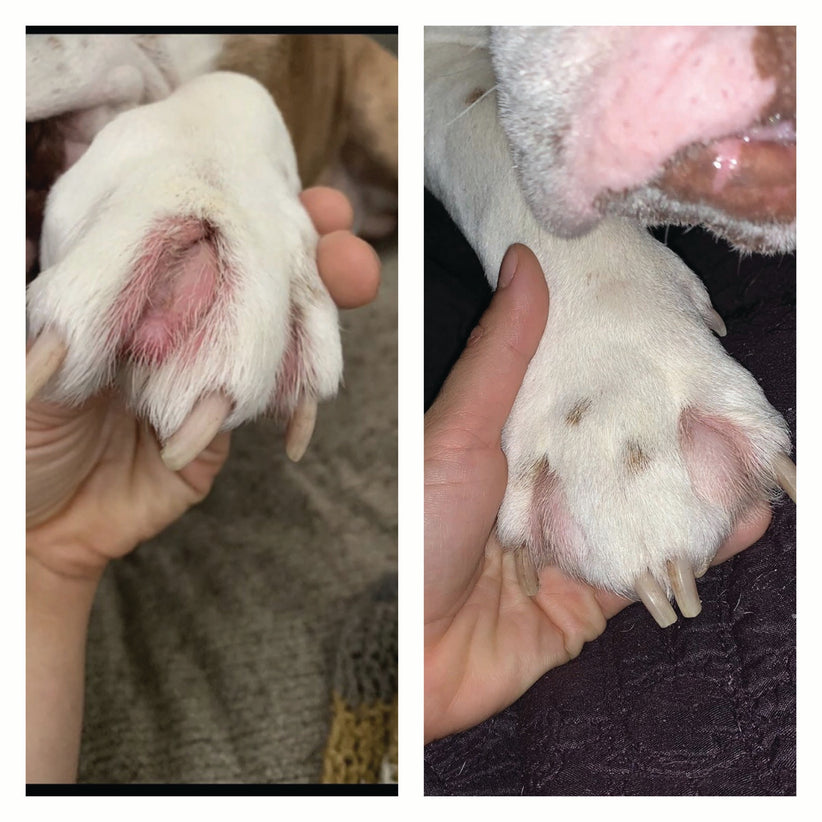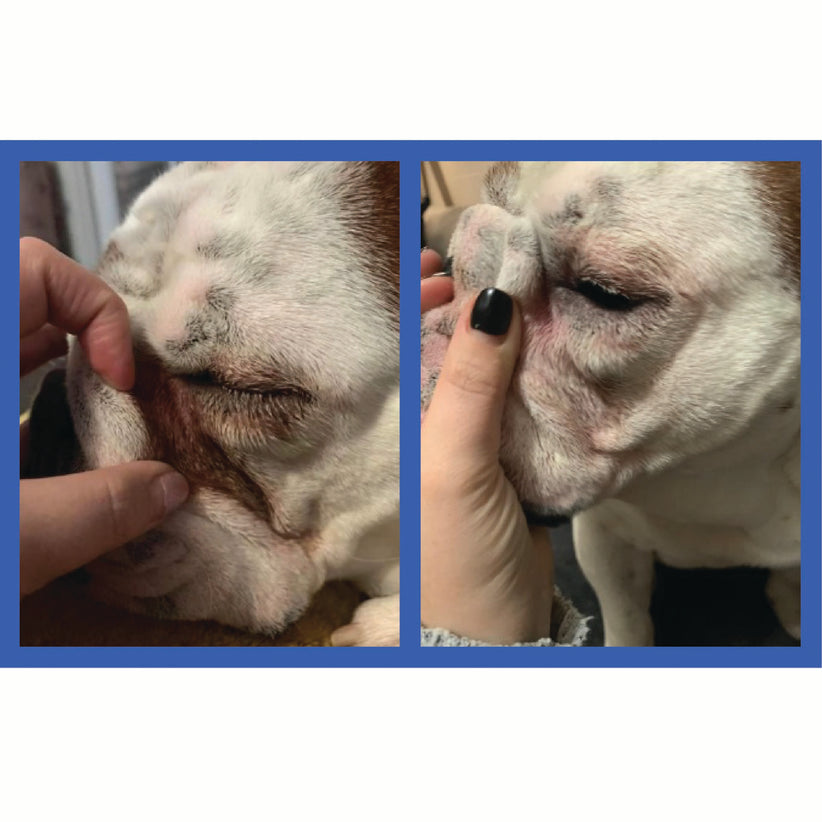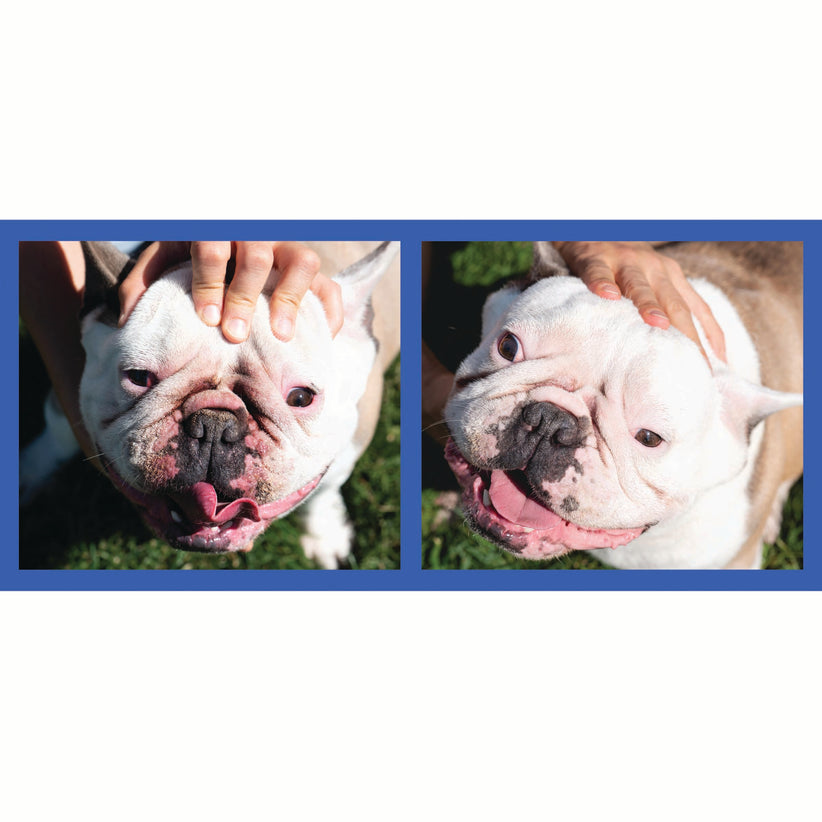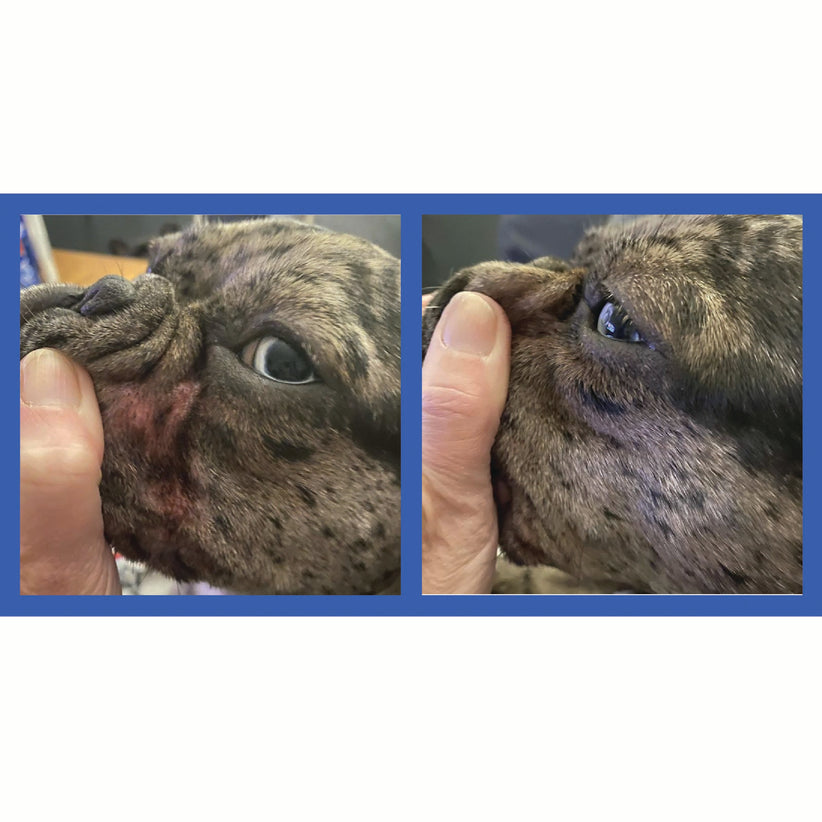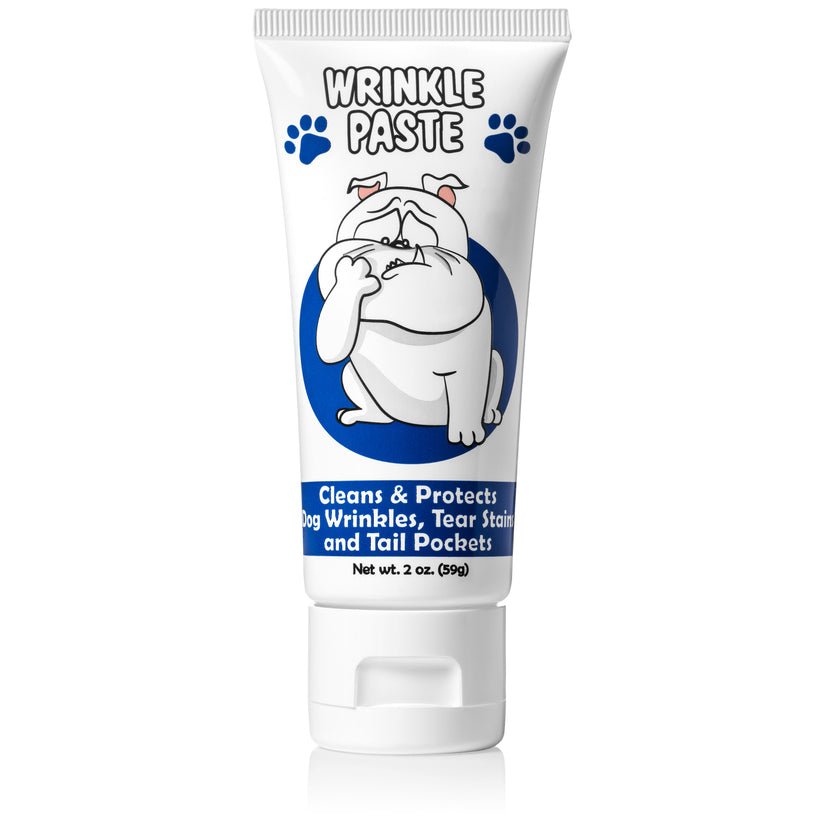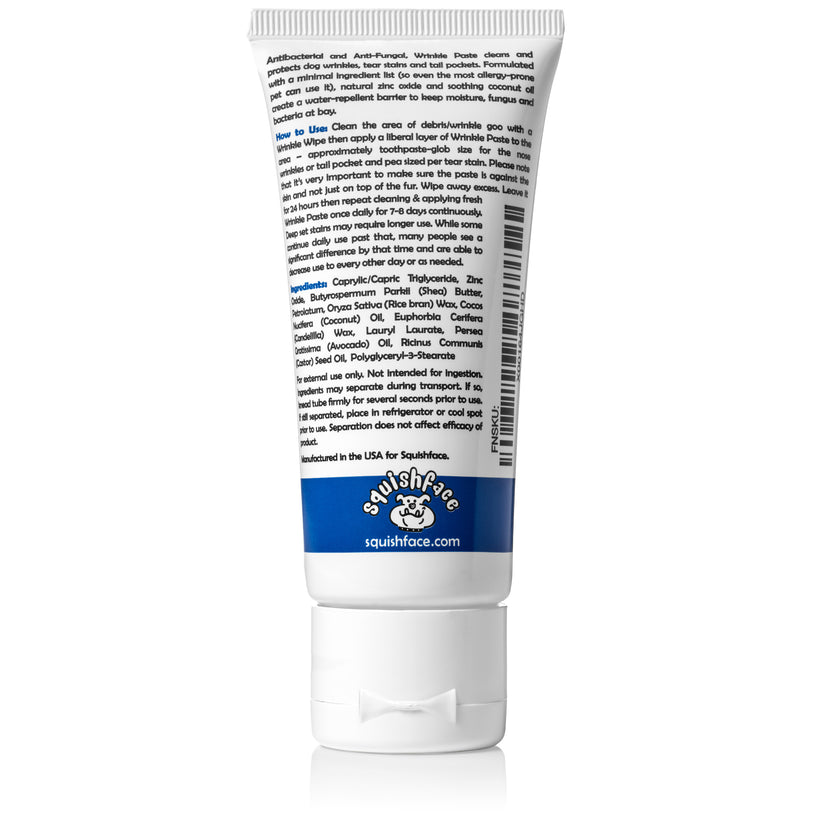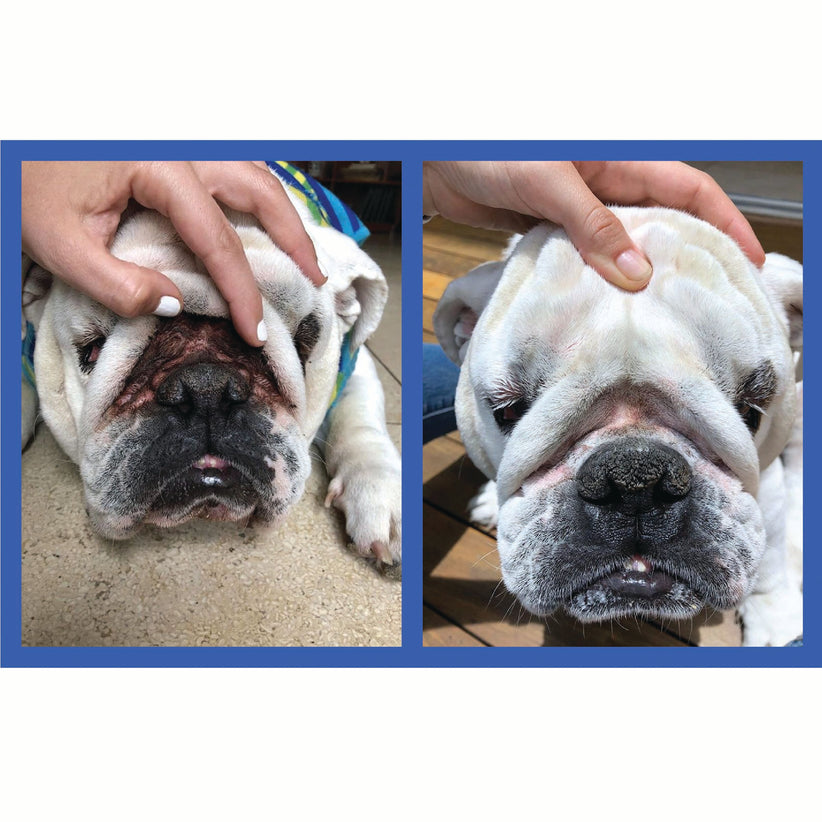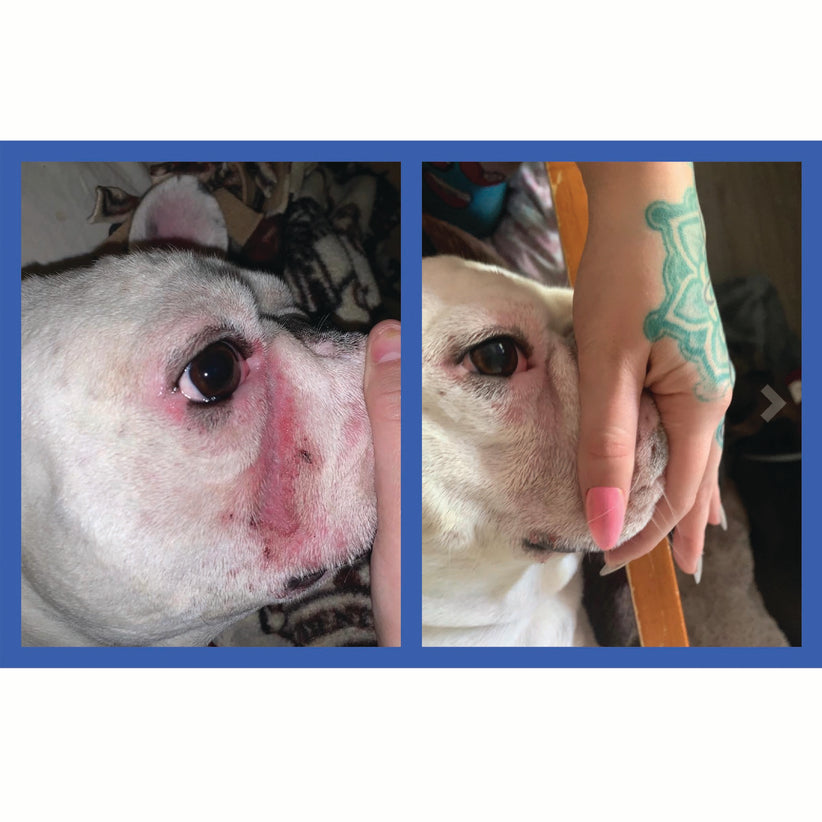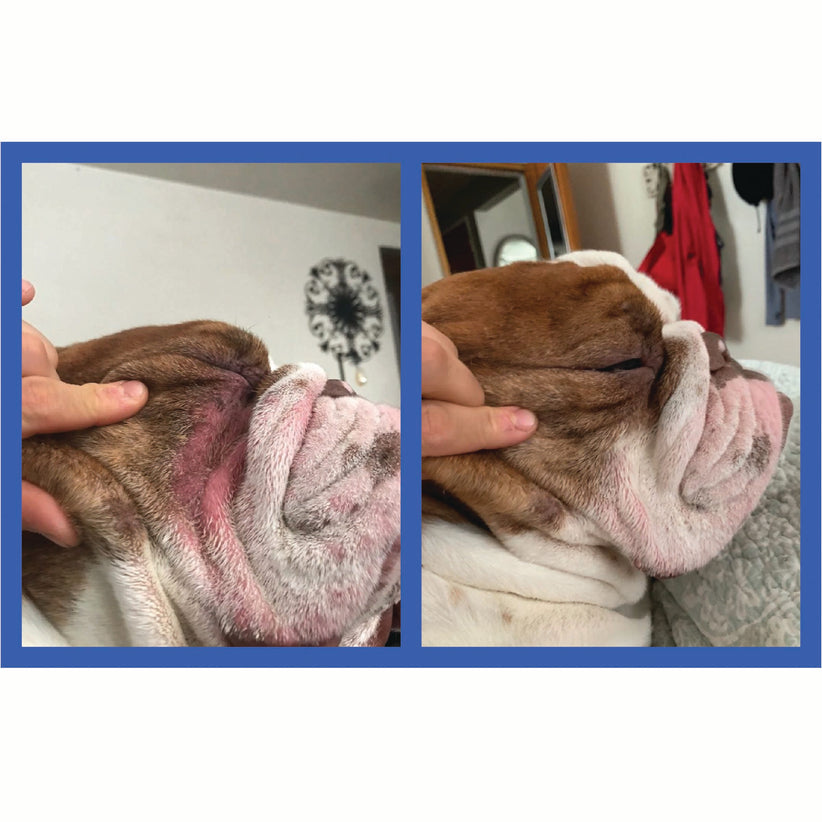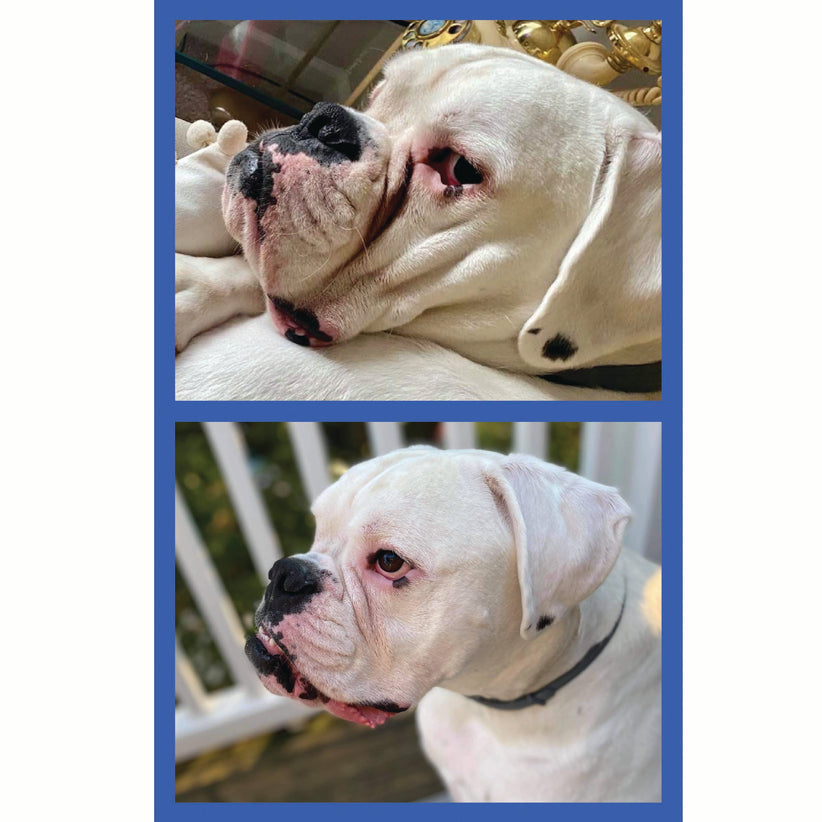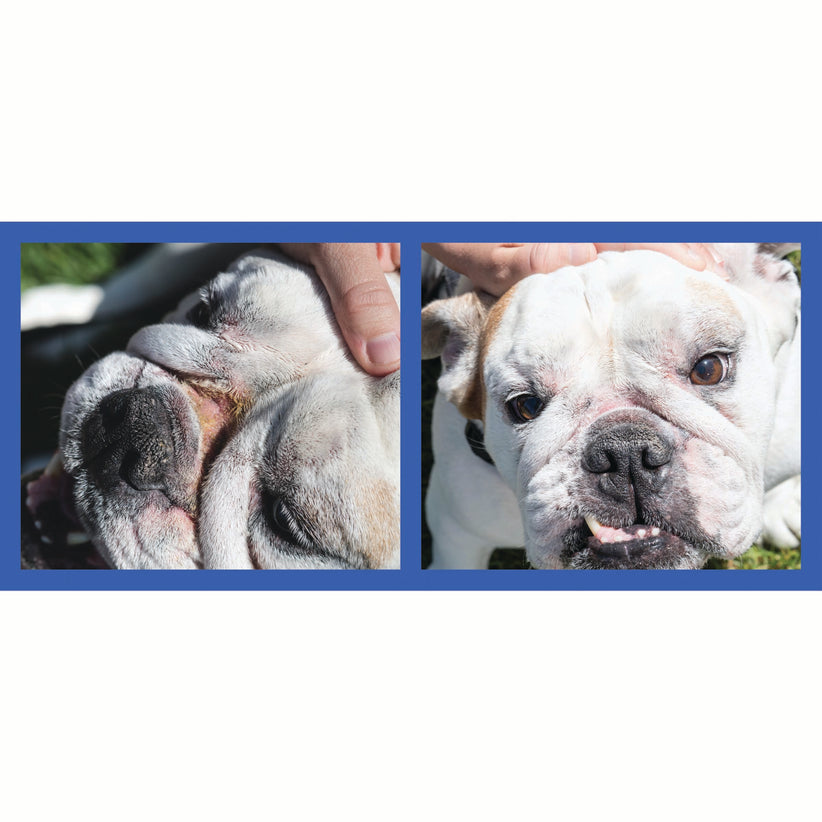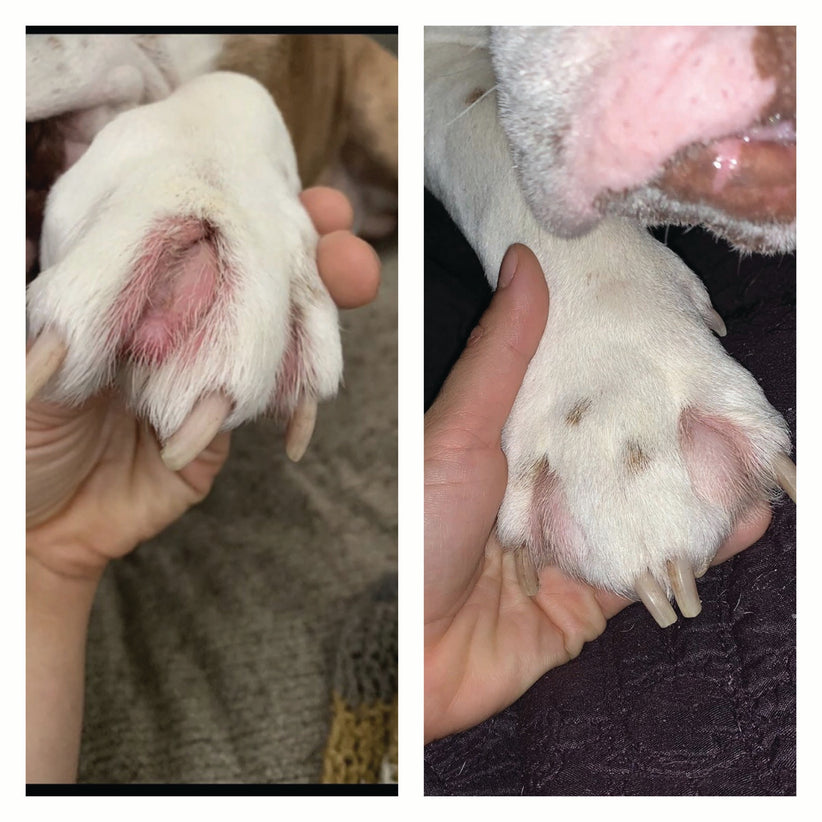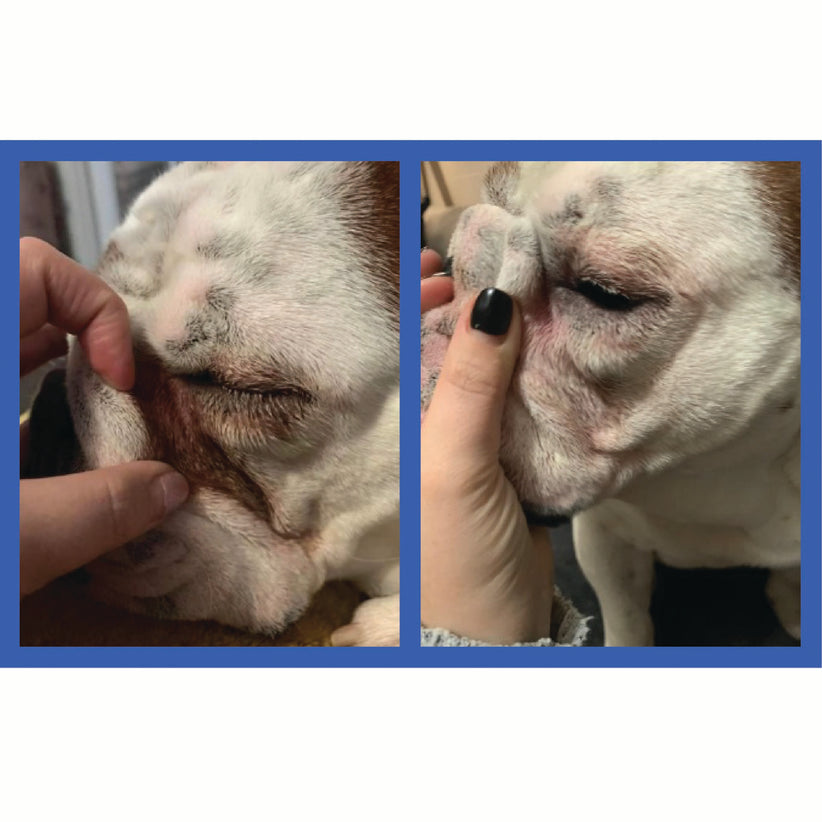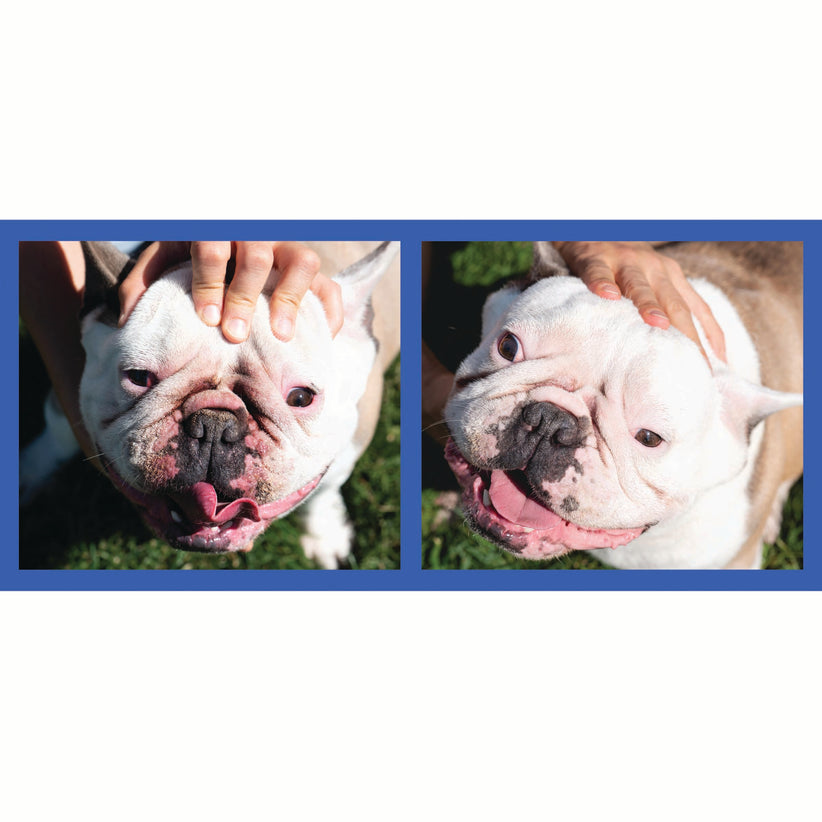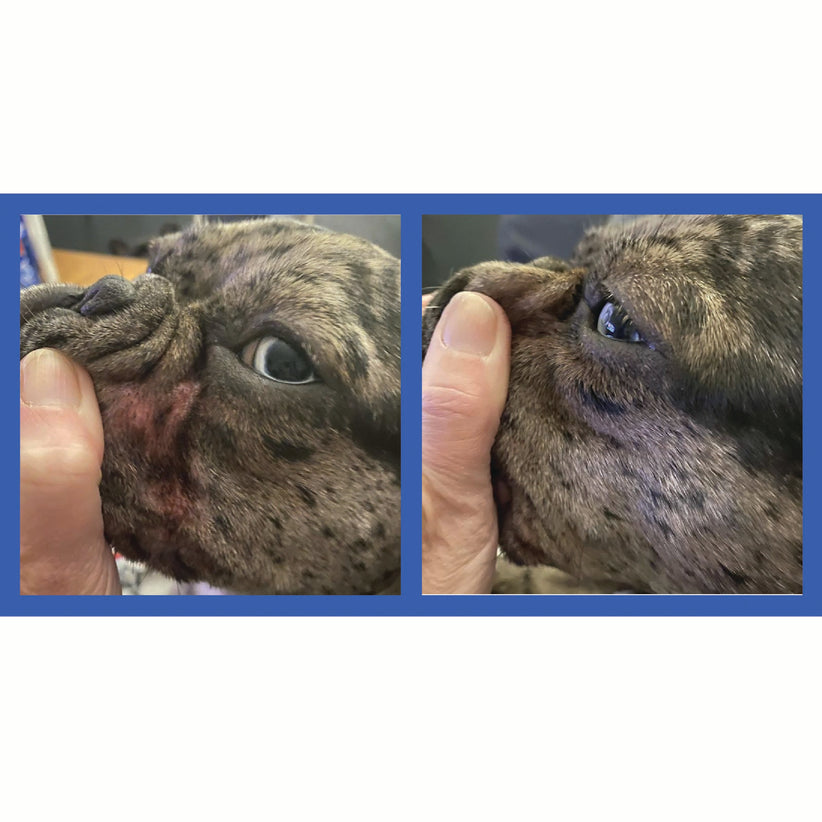 View Details
Use these dog wrinkle wipes on any place your pup needs to be cleaned – wrinkles, tail pockets, paws and toes, faces, tear stains, girly dog bits (the vulva), and puppy bums! They are perfect for those hard-to-clean places. Since there's no harsh chemicals, you don't need to worry about stinging or irritation.

"Works well and my dog doesn't hate it! We have two pugs, the male has a heavy nose wrinkle that gets stinky and accumulates gunk. We have tried other wrinkle products but they seemed to irritate his skin. Squishface does not irritate! No more of him wiping his face on everything after application. We use the wipes to freshen him up and a bit of the paste to keep him clean. It is working well for us. I highly recommend Squishface!"- Melissa.


Give your long-haired breed a "glow-up" with this dog tear stain remover & protectant. It's specially formulated to penetrate through thick, long hair to clean and protect against stubborn stains and irritation. It's a safer alternative to dog washes because it will not run or splash in your dog's eyes.

"Finally a tear stain remover that works!! I noticed results almost immediately. The white paste covers as it works. HIGHLY RECOMMEND!!!!" - Shelly K.